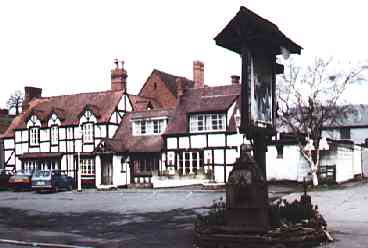 In 1888 there was a a valuation of the household
furniture, cider casks, beer engines and piping, brewing utensils, bar fittings, glass, dining ware, taps and harness belonging to Mr. Robert Robinson
of The Rose and Crown. The total came to 140/18/9d. Mr. Robert Robinson, Junior was taking over the business. The pub was inspected in 1896 when it was stated that the licence was granted in 1831.
The occupier was Robert J Robinson. There was a bar, tap room, smoking room, kitchen, sitting room, clubroom and 4 bedrooms.